You can find installation packages, instructions and process flow recommendation on this page.
To be able to start evaluating Phonexia Technologies you need to receive the installation password and testing license from your Phonexia contact. Contact info@phonexia.com for more information.
Phonexia Evaluation Package 3.14.2 for windows

The Evaluation Package includes both RESTREpresentational State Transfer (sometime also RESTful) appl... APIApplication Programming Interface based Speech Engine (SPEPhonexia Speech Engine (RESTfull API)) and Phonexia BrowserPhonexia Browser is a powerful GUI tool for the Phonexia Spe... (GUIGraphical User Interface). That allows you to test Phonexia technologies in a simple client application (Phonexia Browser).
If you would like to test Speech Engine (SPE) without GUI, see the the SPE REST API documentation.
Technologies available in the evaluation package are STTPhonexia Speech To Text, sometime also as Speech Transcripti... (EN), KWSPhonexia Keyword Spotting - acoustics based ASR, several tec... (EN), SIDPhonexia Speaker Identification, multiple generations availa..., LIDPhonexia Language Identification, multiple generations avail..., GIDPhonexia Gender Identification, AGEPhonexia Age Group Estimation, DIARPhonexia Speaker Diarization, TAETime Analysis Extraction, SQEPhonexia Speech Quality Estimator, VADPhonexia Voice Activity Detection.

How to install and run Phonexia Evaluation Package.
Download the package above
Unzip the package
Insert the license.dat into the root folder (contact your Phonexia Sales manager for the evaluation license)
You can take a look on the Phonexia Browser User Manual available in the folder Browser/PHXBrowser_manual.pdf
Run: run_browser.cmd
Before testing the Evaluation Package, it might be useful for you to see the 35 minutes video Phonexia Product Training presentation, Video explains the basic information, that are available for the testing on your own data in Phonexia Browser.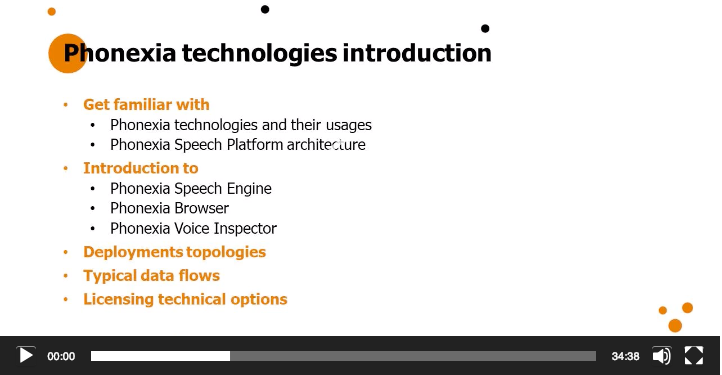 Additional notes
All language dependent technologies contain American English models as default. If you want to use other languages, contact your Phonexia Sales Manager to get the correct license file and download the new language pack.
For Linux evaluation package, please contact your Phonexia Sales manager