If you start, the following posts might be interesting for you:
Phonexia Speech Platform is defined as an umbrella concept for all our products and services related to speech technologies. Main packages are Voice Biometrics and Speech Analytics.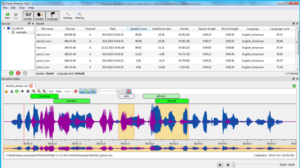 Phonexia BrowserPhonexia Browser is a powerful GUI tool for the Phonexia Speech Platform. It is designed for processing speech archives over Phonexia SPE....
PhxBrowser – application for quick tests and visualization of speech technologies results.

Speech Engine
SPE3 – RESTfull API – it is adjustable server component which houses all speech technologies.
Other "good to start" pages: