If you start, the following posts might be interesting for you:
Phonexia Speech Platform is defined as an umbrella concept for all our products and services related to speech technologies. Main packages are Voice Biometrics and Speech Analytics.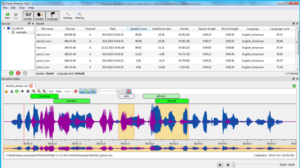 Phonexia Browser
PhxBrowser – application for quick tests and visualization of speech technologies results.

Speech Engine
SPE3 – RESTfull API – it is adjustable server component which houses all speech technologies.
Other "good to start" pages: